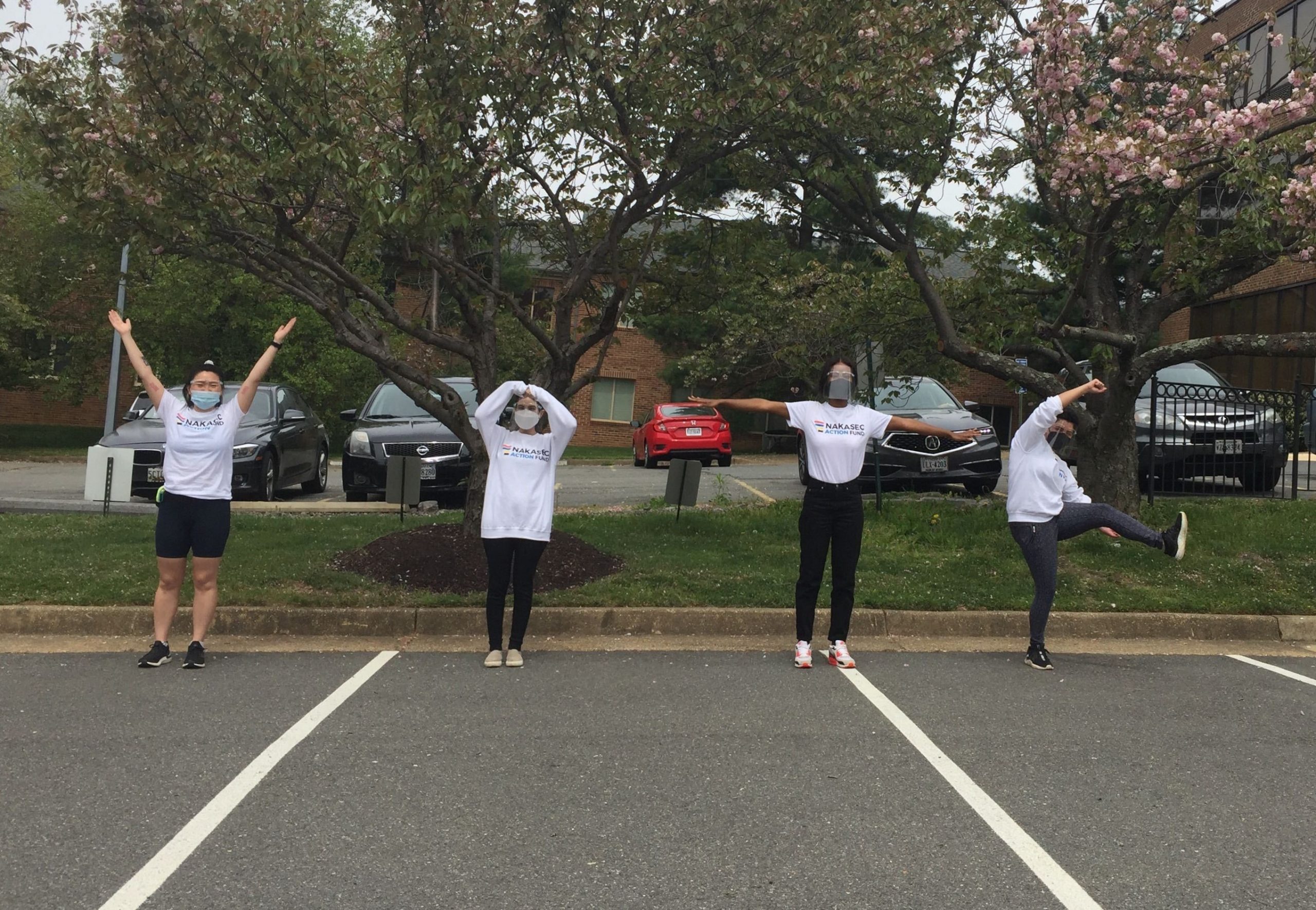 ABOUT NAKASEC ACTION FUND
NAKASEC Action Fund was founded in August 2005 and engages in policy and legislative advocacy to protect and strengthen the nation's laws and policies regarding civil rights, immigrant rights and human rights. NAKASEC Action Fund aims to project a progressive voice and promote the full participation of Asian Americans within the social justice movement. Through community organizing, public policy advocacy, civic engagement, and youth leadership development, NAKASEC Action Fund works to build a future in which low- and middle-income, immigrant, people of color, and marginalized communities can fully participate in U.S. society and work together as makers of lasting change.
JOB DESCRIPTION
This November, Virginia voters will have a chance to elect a new Governor, Lieutenant Governor, Attorney General, and State Delegates! Will voters turn out and vote for candidates who care about workers, communities of color, immigrants, women, and young people? Will they vote for candidates who will ensure that victories we have won – like minimum wage increases, greater health care access, immigrant justice, voting access, and so much more – are protected or will be rolled back?
NAKASEC Action Fund is hiring part-time Canvassers for its 2021 civic engagement campaign. This is a unique opportunity to promote progressive candidates, share important voting information with Virginian voters, and talk directly with them through phone, text, and in-person conversations.
Ideal candidates will be highly organized, detail-oriented people who thrive on connecting with others. To ensure the safety of everyone in the program, NAKASEC Action Fund will provide all PPE, training on how to canvass safely, and other necessary protocols.
Responsibilities:
Effectively inform community members on important voting information and deadlines through socially distanced opening canvassing, phone banking, and texting
Use technology to ensure accurate and timely data entry
Complete daily and weekly reports on progress to goal for all metrics
Represent NAKASEC Action Fund with professionalism and ethical conduct
Successfully complete required training & follow all required COVID-19 safety protocols
Other duties as assigned, as related to the success of the civic engagement campaign
KEY SKILLS & QUALIFICATIONS
Ability to meet deadlines and work under pressure
Excellent organizational and communication skills
Excellent problem-solving skills
Demonstrated willingness and ability to complete required tasks in a campaign setting
Self-motivation and ability to work independently
Able to use a computer and learn how to use different apps and platforms for voter contact (e.g. MiniVAN, ThruTalk, Spoke, etc)
Ability to work on weekends and some evenings
A valid driver's license and reliable transportation
Bilingual in Korean, Vietnamese, or Mandarin Chinese is an asset, but not required
Previous canvass experience is helpful but not required, as training and coaching will be provided to all employees
ADDITIONAL DETAILS
Location: Centreville, VA, with regular travel throughout Northern Virginia
Job Type: part-time (15 hrs/week)
Duration: August 30 – November 5, 2021; candidates will start immediately if start date has passed
Salary: $18/hour
Reports to: NAKASEC Action Fund Field Coordinator

TO APPLY APPLICATIONS ARE CLOSED.
Email your resume to jwung@nakasecactionfund.org and swatson@nakasecactionfund.org with the subject "NAKASEC Action Fund Part Time Canvasser" ASAP; applications are rolling after the priority deadline of August 30, 2021 has passed. Please indicate on your resume if you are bilingual in another Asian language and your level of proficiency.
---
NAKASEC Action Fund is an Equal Opportunity Employer. People of color, women, LGBTQ+ candidates, and people of diverse backgrounds are strongly encouraged to apply. We are committed to a diverse workplace and supporting our staff with ongoing career development opportunities.