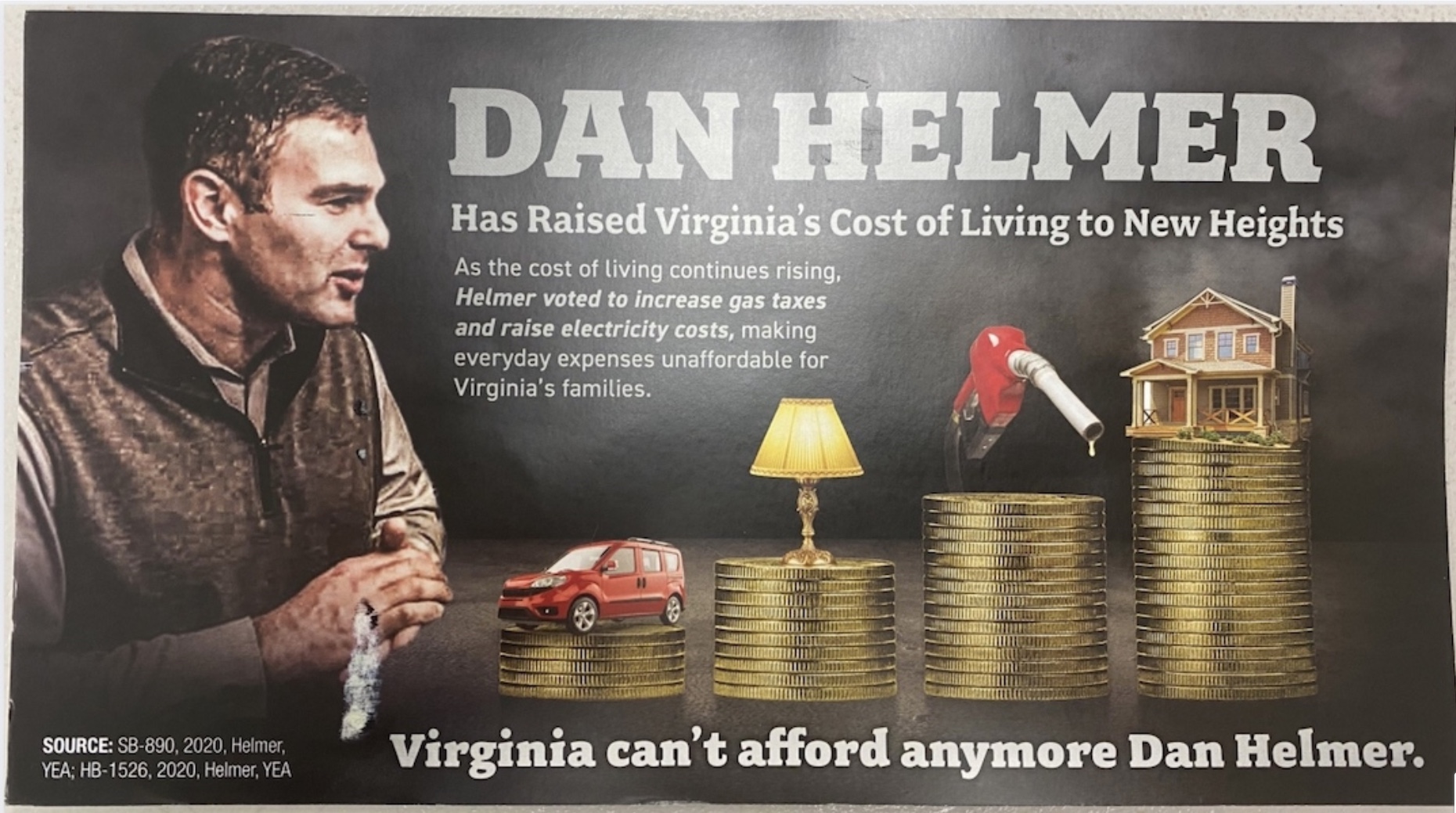 FOR IMMEDIATE RELEASE
DATE: Oct 4, 2021
CONTACT: Jasmine Wung, jwung@nakasecactionfund.org
Some residents in Virginia's House of Delegates District 40 recently received a mailer around September 29 using anti-Semitic imagery authorized by Harold Pyon, the Republican candidate for Delegate in the district. The postcard shows a digitally distorted picture of his opponent, Delegate Dan Helmer (D), who is Jewish. Del. Helmer's image is photoshopped to make his nose appear hook-shaped and his face is altered to look more haggard. The mailer also depicts Helmer staring at a pile of gold coins. These well-known caricatures are rooted in traditional Nazi propaganda to stir hatred and distrust of Jewish communities.
"We are disgusted and outraged that Harold Pyon's campaign has stooped to this level of attack," says Director, Sookyung Oh. "At a time when more Asian Americans are speaking out about their experiences of racially-motivated verbal and physical harassment and violence, Pyon allows his campaign to authorize a hateful message targeting Jewish communities. Pyon who touts his Korean American heritage, demeans the heritage of his opponent rather than uplifting another community often targeted by discrimination. This is yet another reason why as an Asian American organization, the NAKASEC Action Fund is proud to endorse Dan Helmer for Delegate. We believe Del. Helmer will advocate for all Virginians, unlike his opponent. We have knocked on thousands of doors, with a special focus on Asian American voters in the 40th district, and will continue to do so until Election Day."
Election Day is Nov. 2, 2021. Early voting in-person and by mail are both open. To learn more about these candidates and voting early, or to get involved with NAKASEC Action Fund, please visit: nakasecactionfund.org/voting/21e.