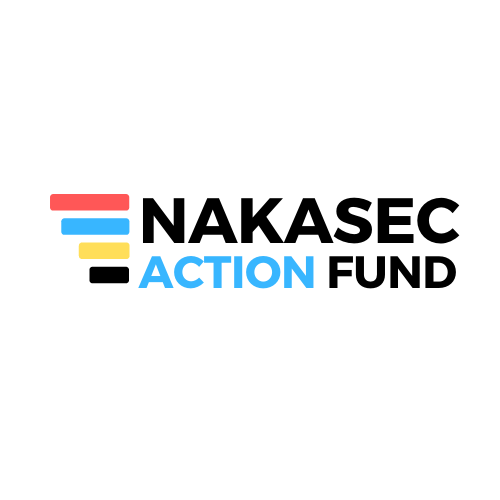 NAKASEC Network Statement on Confirmation of Amy Coney Barrett
The NAKASEC network, including HANA Center (greater Chicago), Woori Center (greater Philadelphia) and NAKASEC VA (northern Virginia), and the NAKASEC Action Fund, are deeply disappointed and outraged by the hasty confirmation of a new Supreme Court Justice, a position on the highest court of the land that has no term limits.
While taking no action to provide relief for millions of American families suffering from the impacts of COVID-19 (The U.S. House of Representatives passed a comprehensive COVID-19 relief bill in May), the U.S. Senate rushed through the confirmation of Judge Amy Coney Barrett.  Given her performance in the Senate confirmation hearings, our community and our country stand to lose in the Courts for the next few years to decades.
During Senate confirmation hearings, Judge Barrett said that climate science is "too controversial" for her to have formed an opinion. She also refused to answer questions regarding:
Reproductive rights

Systemic racism

The existence of discriminatory barriers for voters of color

Legalization of birth control; and

LGBTQ equality, including same-sex marriage
Past Supreme Court rulings on the legalization of access to birth control and same-sex marriage are, in Barrett's words, "unsettled," meaning she believes the Court could overturn these rulings. She also once ruled that a police officer was not responsible for a Black teenager's death because breathing is not a constitutional right.
Judge Barrett's performance is a far departure from that of every other justice who has preceded her.  As Planned Parenthood Action Fund has noted, "prior nominees to the Court — including Chief Justice John Roberts — have answered the question [about Roe v. Wade]."  Additionally, Judge Barrett refused to say that presidents should commit to a peaceful transition of power. Finally, despite her refusal to comment on the Affordable Care Act during the hearings, she has stated in the past that she believes the Affordable Care Act to be unconstitutional, and the Supreme Court is scheduled to begin proceedings on a legal challenge to the Affordable Care Act on November 10. The repeal of the Affordable Care Act would cost millions of Americans health insurance, including 2 million Asian Americans.
Despite this setback, the fight is not over. We will organize- for all political wins have always originated with the people. When we organize, we win!